Classmates . . . Keeping in Touch!
Click on the above captions to go to those pages
The Landon High School Class of 1951
This is the music control bar on each page.
To turn the music on/off, click on the
Play/Pause block on the left. To adjust the volume, click on the small vertical bars next to the speaker symbol on the right.

This Website Is For The Enlightenment & Enjoyment Of Classmates And Guests Of The Landon High School Class Of 1951, Jacksonville, Florida. This Is An Ongoing Project That Will Be Forever Changing As Long As The Last One Of Us Standing Is Able To Contribute To Its Content. Everyone Is Encouraged To Submit Photos, Announcements, Information, Etc. That May Be Of Interest To Fellow Classmates. Have Comments, Corrections, Questions, Or Suggestions? Please Contact Us. Enjoy Your Visit!
Contact Us At:


e-Mail:
Landon1951@sbcglobal.net
Telephone: 281-482-1731

U.S. Mail: 1207 Pine Hollow Drive
Friendswood, Texas 77546
Van W. Williams, Webmeister
The Landon High School Alumni Assoc. (Of Which You Are A Member), Publishes A Newsletter Each Month. If You Would Like To Subscribe, Send A Check For $25.00 To The Address Shown On The Below Newsletter
The Landon Middle School Website
(click on the above address to view that website)
If You Would Like To Visit Other Landon Websites, Click On The Links Below
Note: All Images On This Website With White Outlines Can Be Enlarged By Clicking On The Image.
The Landon High School Class of 1951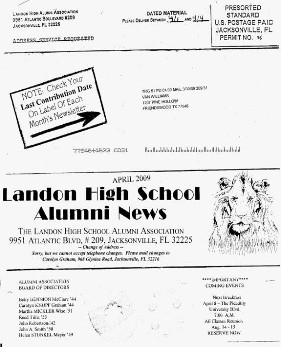 Borrowed From The
Landon High School Alumni News

​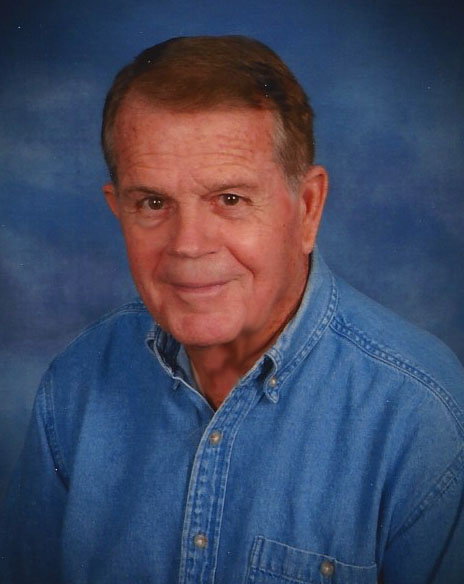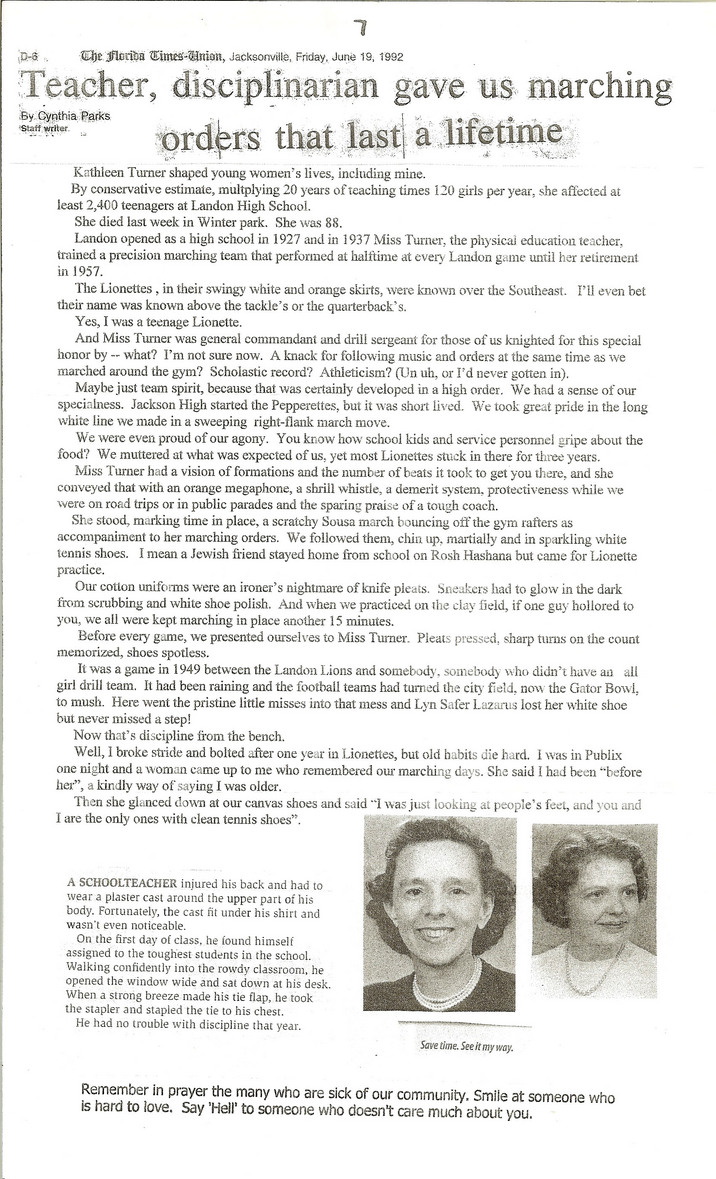 Number of Visits to this site since July 14, 2015
LANDON CLASS OF 1951 65th YEAR CLASS REUNION HAS COME AND GONE!
We're sorry that all of​​ you could not make it for whatever reason, because it was a good one!
Go to the Guestbook page for comments concerning the big event, and go to the "Reunion" page way at the bottom for photos taken by those who attended.

Reserve the dates (TBA) for 2021!​​​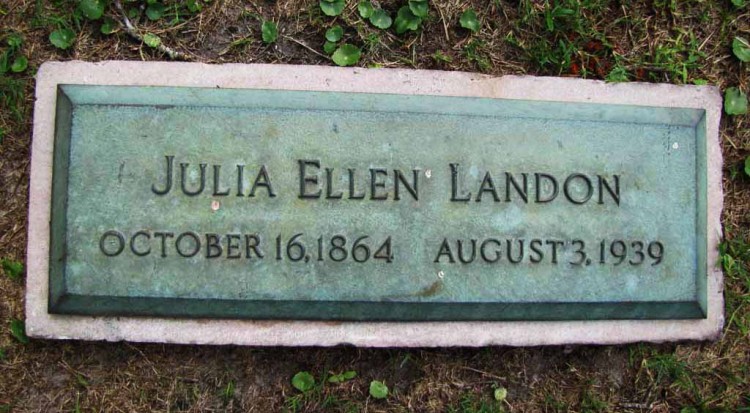 Julia Landon Is Burried In
​Oaklawn Cemetery In Jacksonville
WE'VE ADDED A NEW PAGE CALLED "REFLECTIONS" THAT GIVES YOU AN OPPORTUNITY TO LET US KNOW WHAT YOU'VE BEEN UP TO OVER THE PAST 66 YEARS. CHECK IT OUT!