Classmates . . . Keeping in Touch!
Click on the above captions to go to those pages
The Landon High School Class of 1951
This is the music control bar on each page.
To turn the music on/off, click on the
Play/Pause block on the left. To adjust the volume, click on the small vertical bars next to the speaker symbol on the right.

This Website Is For The Enlightenment & Enjoyment Of Classmates And Guests Of The Landon High School Class Of 1951, Jacksonville, Florida. This Is An Ongoing Project That Will Be Forever Changing As Long As The Last One Of Us Standing Is Able To Contribute To Its Content. Everyone Is Encouraged To Submit Photos, Announcements, Information, Etc. That May Be Of Interest To Fellow Classmates. Have Comments, Corrections, Questions, Or Suggestions? Please Contact Us. Enjoy Your Visit!
Contact Us At:


e-Mail:
Landon1951@sbcglobal.net
Telephone: 281-482-1731

U.S. Mail: 1207 Pine Hollow Drive
Friendswood, Texas 77546
Van W. Williams, Webmeister
The Landon High School Alumni Assoc. (Of Which You Are A Member), Publishes A Newsletter Each Month. If You Would Like To Subscribe, Send A Check For $25.00 To The Address Shown On The Below Newsletter
The Landon Middle School Website
(click on the above address to view that website)
If You Would Like To Visit Other Landon Websites, Click On The Links Below
Note: All Images On This Website With White Outlines Can Be Enlarged By Clicking On The Image.
The Landon High School Class of 1951
Your Name
Could Be Here
Borrowed From The
Landon High School Alumni News

​


George, Sonny, and Committee​​ have planned our 65th Reunion for Tuesday, May 24 thru Thursday, May 26, 2016. The host hotel will be the Hampton Inn, at 1021 Hospitality Lane in Jax. Room rates are $92.66 (including tax) per night, with either one King or two Queens. Mention Landon Class of 1951 Reunion. Credit card payment appreciated. Telephone 904-722-8881.

On Tuesday evening at 6:00 pm there will be a social hour with a

free

barbeque dinner at 7:00 pm at Bono's (4907 Beach Blvd). Beer can be purchased.​

We will meet Wednesday evening at 6:00 pm at the Sanddollar Restaurant (9716 Heckscher Drive, north of the St. John's River), with a Seafood Buffet at 7:00 pm which is included in the $50.00 per person you will be sending to George Corey. ​On Thursday afternoon at 1:00 pm we will meet at the San Marco Theater for a private showing of "Some Like It Hot". Wine, beer, sodas and snacks will be available for purchase.
​
Thursday evening at 6:00 pm we will meet at the Knights of Columbus Hall ​1501 Hendricks Ave. at Cedar St. for our closing get together for light refreshments. The refreshments will include sandwiches, chips/dips, fruit and vegetable trays, etc. catered by Jason's Deli. There will be soft drinks, tea and set-ups for those who BYOB. We will have fun games, discussing old times, renewing friendships, etc. to close out the reunion with a blast.

Total cost for all events for the three days (excluding hotel reservations) is $50.00 per person which includes bar-b-que at Bono's, a seafood buffet at the Sanddollar, the movie at the San Marco Theater, and catered deli refreshments at the K of C Hall. Where else can you go and have this much fun for so little and renew old friendships?​​

Please send a check for $50.00 to George Corey, 2325 Buttonwood Dr, Jacksonville, Fl 32216 before May 9th so a head count can be given to each facility.​ If financial assistance is needed to attend, please contact George at lfd50@att.net.​​

Presently, about 40 classmates and spouses have stated they plan to attend. Make your plans to join us for a great reunion and join in on the fun!​​

​​

​​
Number of Visits to this site since July 14, 2015
65th YEAR CLASS REUNION PLANS ANNOUNCED!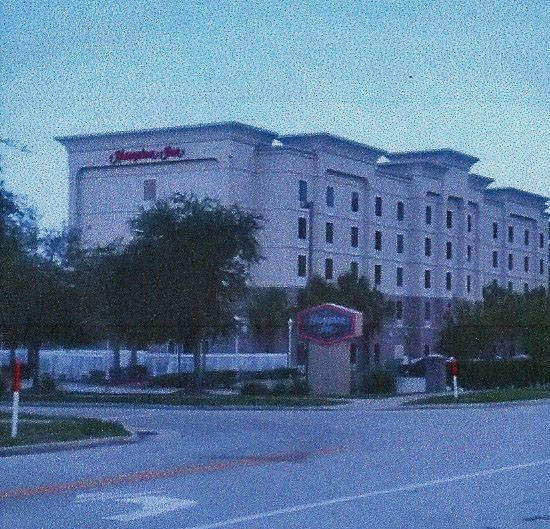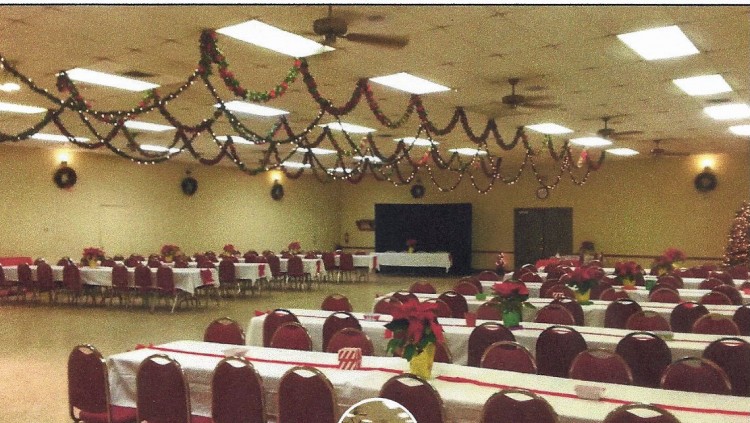 Click on each image above to link to map location of that image. Click HERE to see map of all locations.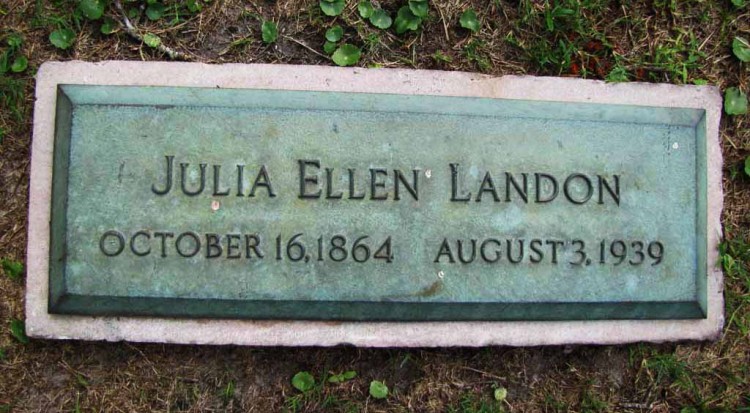 Julia Landon Is Burried In
​Oaklawn Cemetery In Jacksonville